manage the business of events
Never in history have events been such a crucial part of corporate success.
And with that opportunity comes risk. With so much at stake, you need to understand the true impact of events, and to more accurately measure their impact on the bottom line.
EventOPS is a full life-cycle event management, operations, and resourcing software : your engine room of event activity.
We give you all the information you need at your fingertips, keep everyone on the same page, and make communication seamless 24/7/365 on any device.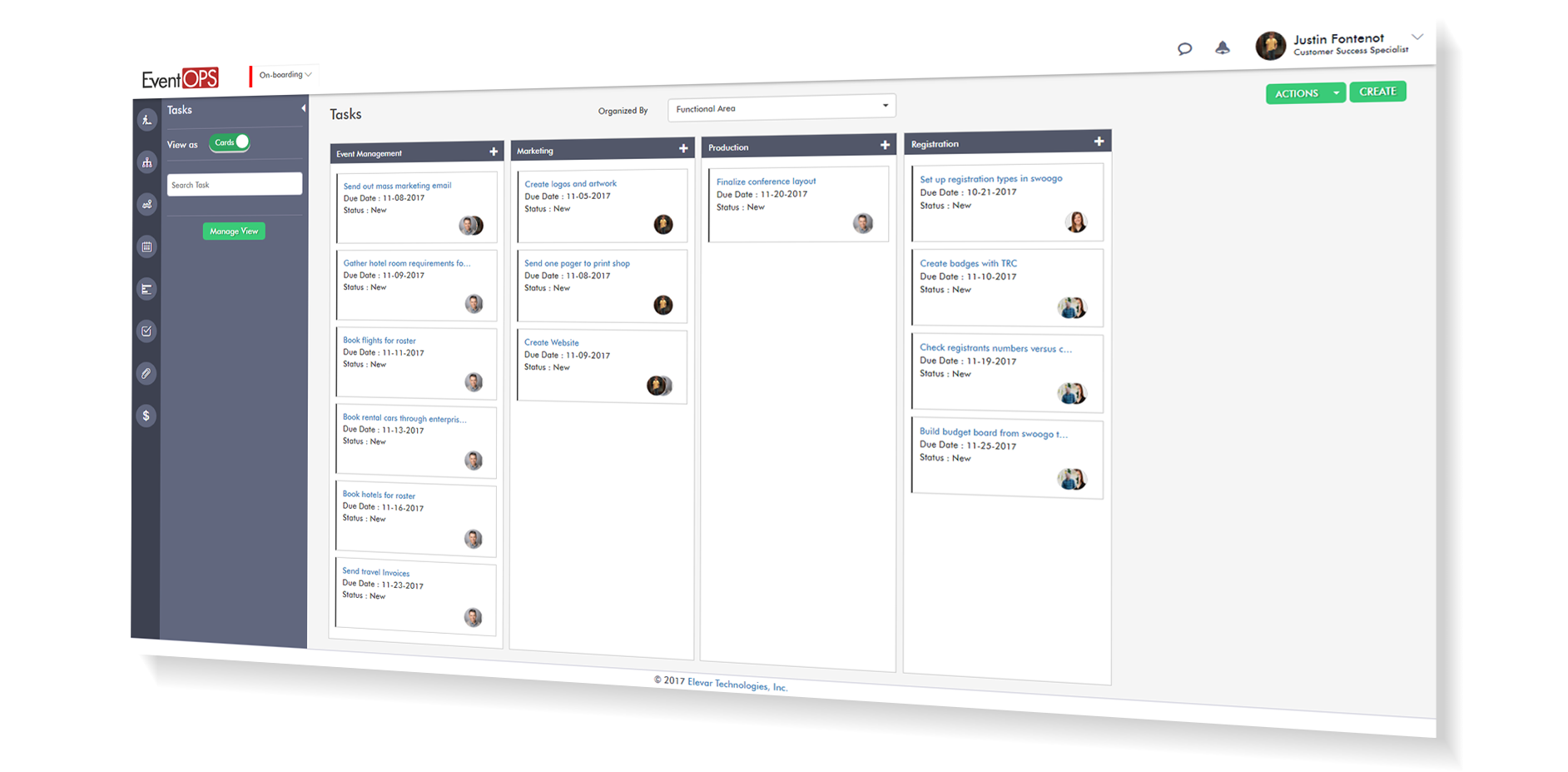 Turn Policy into Practice
Every department in your organization has software to manage 'the way we do things here'. Your events portfolio needs that systematic, centralized, repeatable approach too.
Infinitely configurable to manage enterprise events policies no matter how complex, EventOPS will automate all the downstream impacts from every decision made.
Create enterprise resilience
EventOPS provides a powerful set of tools that allow event managers to organize their events - planning and monitoring everything from one location; basically making magic happen.
Ensure the magic your event managers create is captured, centralized and made infinitely repeatable.
Use EventOPS to ensure a full audit trail for all your event approvals - from initiation to confirmation; it's all in the platform.
You're creating strategic event management at scale - with at-a-glance status reports you're getting insights into event portfolio risk and reward in real time.